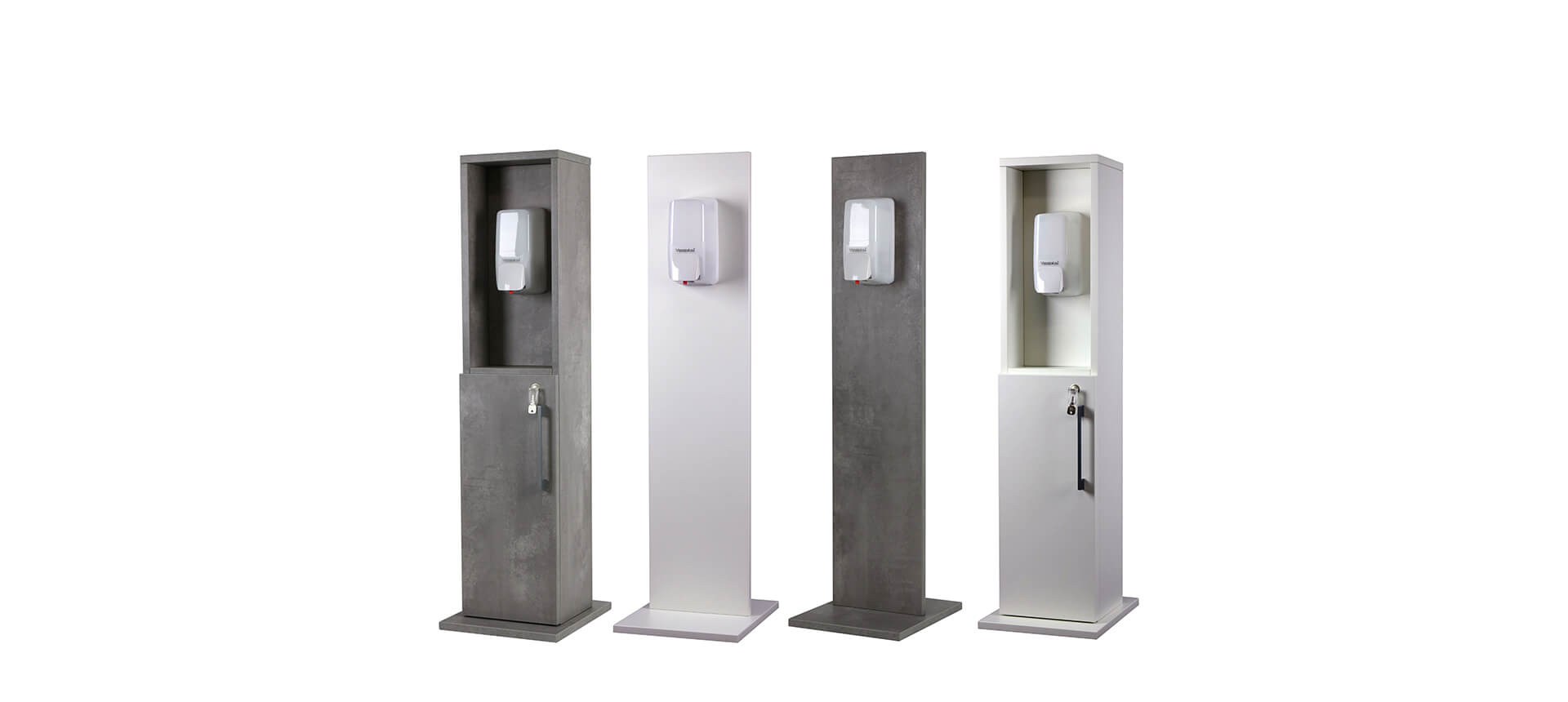 Disinfectant Dispensers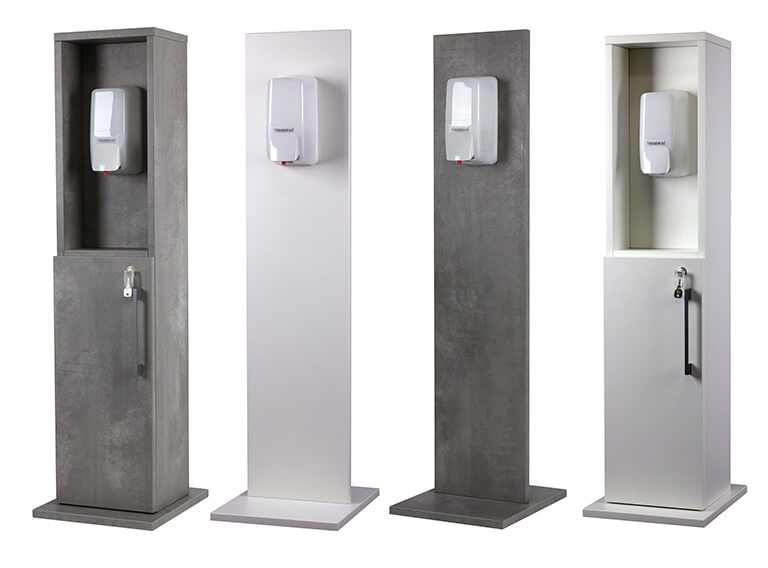 Disinfectant Dispensers
- for a healthy living
Because of Covid-19, staying in contact has become more challenging in the last years. With our disinfectant dispenser we would like to support you as good as we can, to stay safe and healthy in these strange times. Just take them out of the box and install them in the needed place and they are ready to go.
Fast delivery
Free shipping
Refillable dispenser
Extremely mobile
Disinfectant Dispenser I
Measures: 300 x 430 x 1110 mm (B x T x H)

Disinfectant Dispenser II
Measures: 300 x 430 x 1110 mm (B x T x H)
Please download the datasheets and pricelist in our restricted dealer section, send us a mail or just give us a call. We are happy to support you with further advice and support.